iMotion – 3D Motion Controller With Haptic Feedback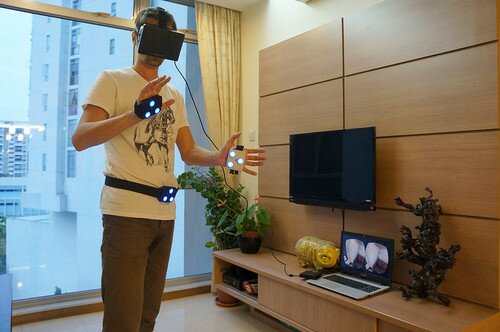 Play your games and control your apps with iMotion with haptic feedback (available for PC, Mac, Linux, Android, iOS and Oculus Rift).
What is iMotion?
Do you know how in SciFi movies the hero sometimes controls the floating interface of a device with just a flick of his hands?
Well, that's what we built. Our iMotion controllers provide a revolutionary way to have the pinpoint-accurate 3D motion control across an incredible range of existing platforms and applications.
iMotion also features airtouch (haptic) feedback, which is a unique addition to the motion control experience. Both of these features make iMotion truly unique and all that at an attractive price point.

Read more:
More Posts: