Create 3D With Gestures (+VIDEO)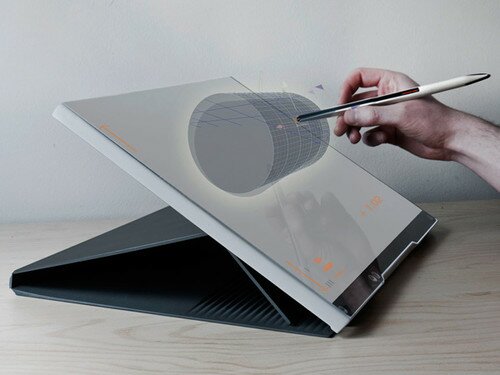 A stunning electronic tool for 3D content creation, ETOS, has been developed for artistic people, designers and architects. It combines modern technologies of a workstation and intuitive power of the user's gestures.
The main editing function of the pen-like tool are represented by its four sides along the horizontal and vertical axes.
The drawing board features a foldable cover, serving as a stand with differnt pitch adjustment. Its integrated screen delivers stereoscopical 3D images due to lenticular lens technology, combined with motion tracing. User's interaction with virtual 3D objects with the help of gestures has become a reality.



Via:yankodesign.com