Powerlace Advanced Auto Lacing Shoe Technology

The new Powerlace auto-lacing system is the most effective means of tying shoelaces the hands-free way. The mere insertion of the foot automatically engages the lacing system's mechanism.
The activation of the small lever found at the lower rear end of the shoe unlocks the power system. It's really that simple! The total energy required for the lacing system's mechanism is provided for by the weight of one's body.
The Powerlace shoe has been extensively tested in laboratories and has been subject to the wear and tear conditions when in actual use.
The easy and adjustable tension design system guarantees the best fit, the best comfort, every time!
Read More: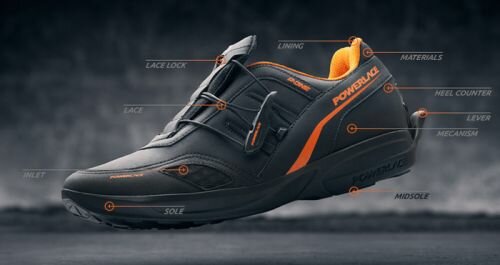 More Posts: