LightSail: A Revolutionary Solar Sailing Spacecraft

Unlimited free energy from the sun will provide CubeSat propulsion and revolutionize access to space for low-cost citizen projects.
Read more: & sail.planetary.org
– Space Future
– Asteroid Mining
– SpaceX
– The Future of Moon Exploration
– The Future Of Mars Exploration

The first of The Planetary Society's two LightSail spacecraft will ride to space aboard an Atlas V rocket in May 2015. The mission is a shakedown cruise designed to test out the CubeSat's critical systems.
In 2016, the second LightSail spacecraft will piggyback into orbit aboard the first operational flight of SpaceX's new Falcon Heavy rocket for a full-fledged solar sailing demonstration.
Source: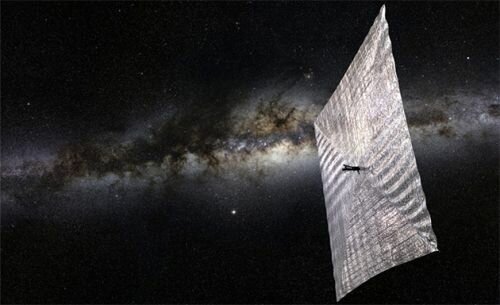 More Posts: