Healthy Cooking With Purifi Pan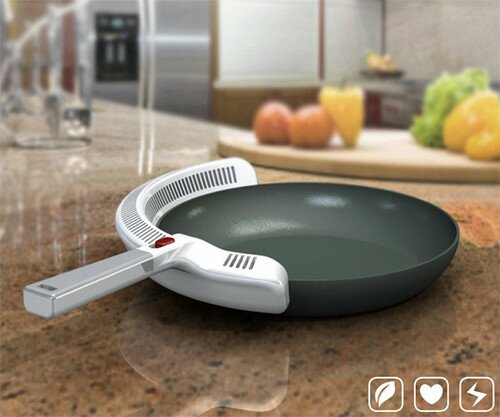 The main idea of the pan and purifying concept, designed by Hong Ying Guo, is to get rid of the kitchen fumes and enjoy cooking process.The green technology is based on reusing heat from the stove to power the device without any additional power supply. The electronic element. located on the pan's rim, absorbs fume, lets it pass through the air purifier and releases fresh air.
So, give up conventional hoods and enjoy fresh air in your kitchen!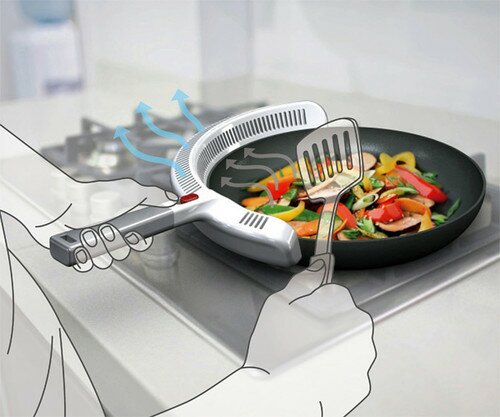 Via:yankodesign.com